Swim with Wild Dolphins in the Bahamas
NOTHING SCHEDULED AT THIS TIME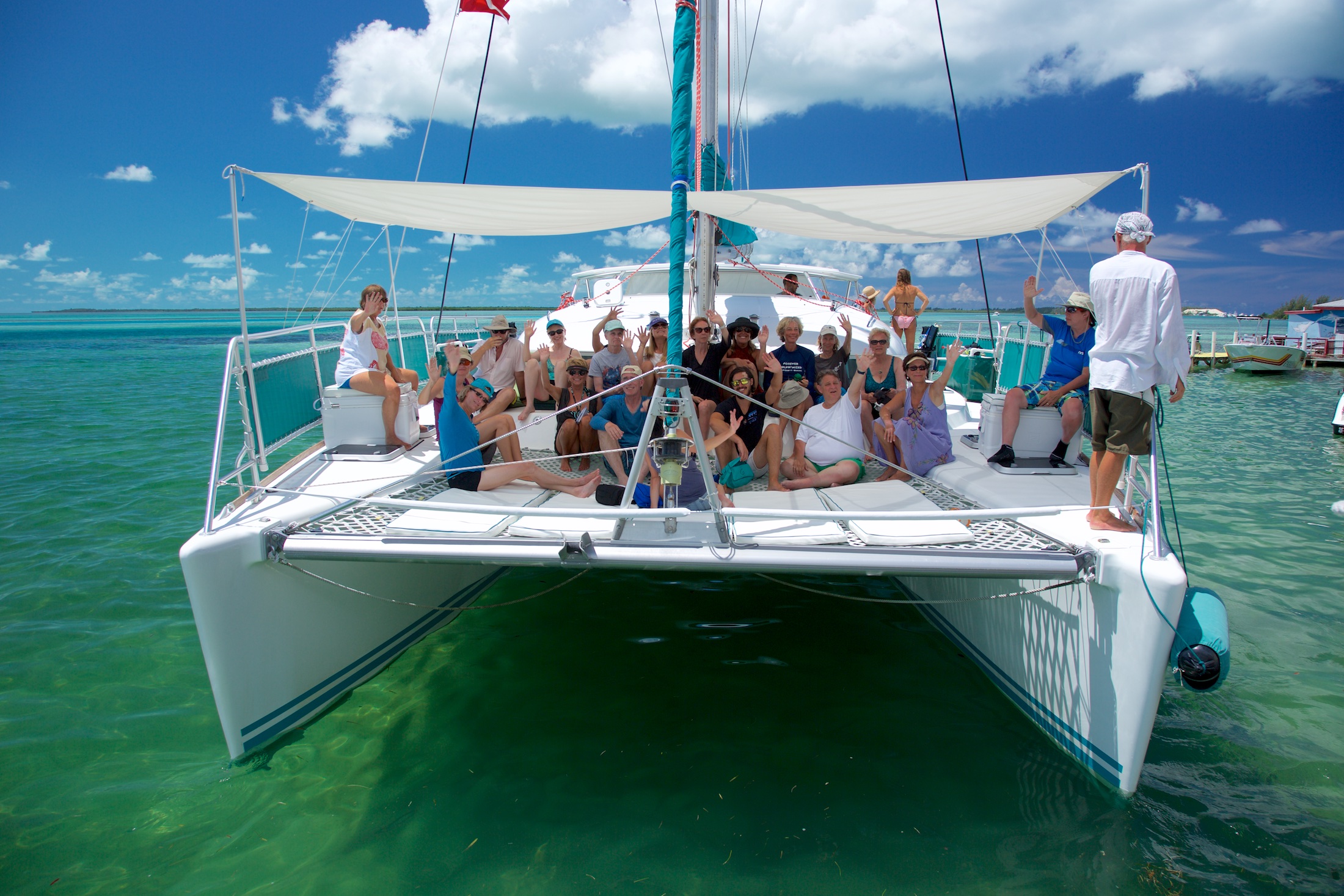 Swim with wild spotted and bottlenose dolphins in the crystal blue waters of Bimini, a small island in the northern Bahamas. These exquisite natural surroundings will allow us to relax, expand and regain our harmony and connection within and with all creatures and nature. Bimini is known for its healing energies, its Atlantean legends and its unique dolphins. The water is magnificent and there are beautiful deserted beaches for walking, swimming and enjoying the sunrise and sunset. It is a small island with few tourists.
We will be staying at the WildQuest retreat center, situated in the friendly little fishing village of Porgy Bay, Bimini. The rooms, just a few steps from the water, are clean and have modern furnishings that are comfortably functional, rather than luxurious. All rooms are non-smoking, air-conditioned, most with private bath, and double occupancy. We will match you up with a roommate if you are coming alone. There are also a few single rooms available at an additional charge.
Three nourishing meals are provided each day in the dining room, with lunch usually on the boat. Cuisine includes vegetarian, and chicken or fish dishes. Most special diets can be accommodated by speaking with the resort in advance.
Expect great weather, with lots of clear sunny days. The summer is hot and the water gets very warm, but the sea breeze is cooling. Bring summer clothes and a light raincoat for short showers, and lots of sunscreen. Do not bring any oil-based sun-tan lotions on the boat, as it gets very slippery.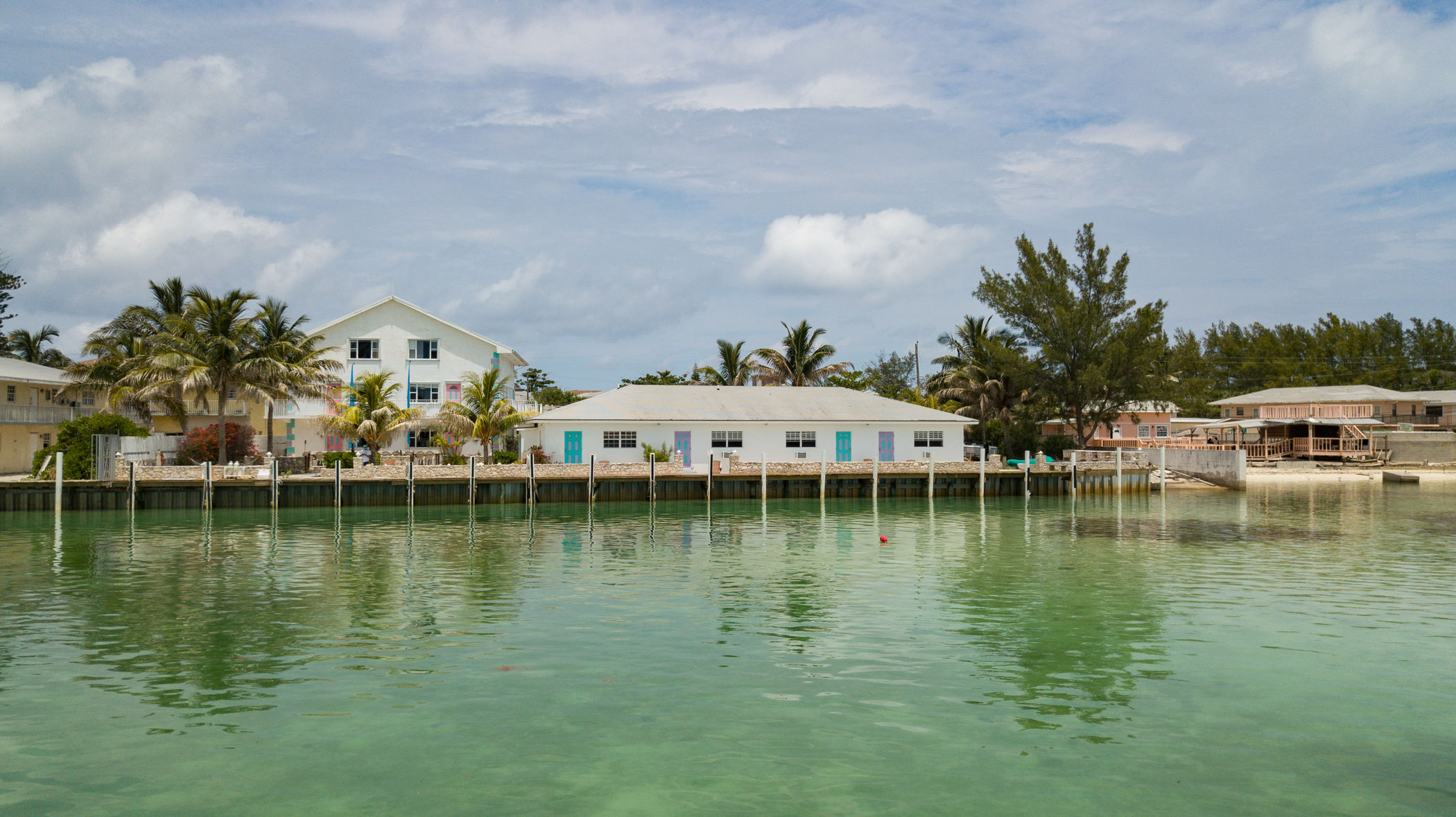 Our dolphin swims are conducted with respect and awareness and will cause minimal impact. We will not feed, chase or do anything to disrupt their natural behavior and we'll interact with the dolphins only at their invitation.
Mary will lead daily sessions to help you open your telepathic skills and connect with the dolphins at deeper and deeper levels. These sessions will happen on the water and/or in the morning or evening. While at sea, we will tone to the dolphins, sending them our love and greetings and merge with their consciousness. You do not need any prior telepathic communication instruction – you will get it here!
The circle of new friends that gathers on this trip will be unique, and offer perfect support for each individual that attends. Lasting and deep friendships will be made on this fantastic adventure. Limited to 20 participants.
Cost – $2095
What's included:
Sunday night hotel accommodation in Fort Lauderdale, Florida
Shuttle transfer from the hotel to the Fort Lauderdale International Airport for island plane departure on Monday morning
All airport transfers on the island
Five nights accommodation on the island
All meals on the island except one dinner out to sample the local cuisine
Five days out on the catamaran with the dolphins, weather permitting
All group activities and communication instruction
Complimentary use of kayaks (two single and two double kayaks)
What's not included:
Your travel costs to Fort Lauderdale
The island flights from Florida to Bimini and back – approximately $390
Sunday night dinner in Fort Lauderdale
Group dinner out one night in Bimini (best paid in cash)
Single room ($390) and ocean view room upgrade ($190 per room)
All individual body-work sessions ($95/hour)
Rental of snorkel equipment ($25)
Bahamas departure tax of $29 and airport fee of $32
Gratuities (15% of trip cost is customary for staff)
Bahamas Health visa $60
Transport from the International Airport to your onward destination on your return to Florida
Travel insurance
Itinerary
Sunday, July 4 or 11 – Arrive in Fort Lauderdale and stay overnight at the Hilton Fort Lauderdale Marina
Monday, July 4 or 12 – Early morning flight to Bimini. After checking in, we'll have breakfast at the resort and go out on the boat to meet the dolphins.
Tuesday-Friday – Daily communication programs and dolphin trips
Saturday, July 10 or 17 – Breakfast on the island and then a short flight back to Fort Lauderdale, arriving around 11AM
Please join me for a transformative week with fun-loving and like-minded people who love animals and can't stop talking to them!
Register now at the top of this page!