Trips
Bears, Belugas, Birds and Blooms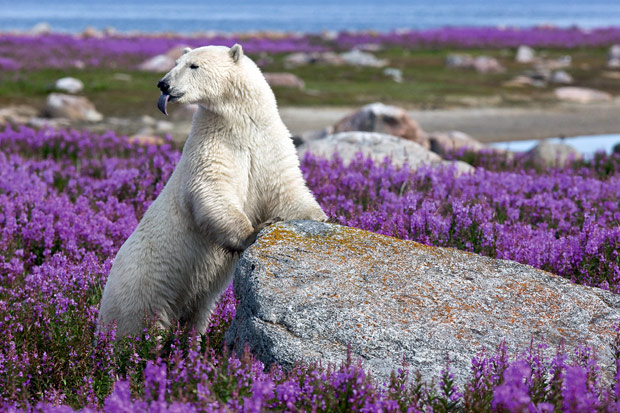 July 23-30, 2017 – FULL
July 29-August 4, 2017 – FULL
For info or wait list call Gayle at 727-785-5563
During the months of July & August, the Churchill River is teeming with several thousand beluga whales who migrate into the warm shallow waters to give birth and feed on small fish. Enjoy these inquisitive creates by boat, zodiac, kayak or for the more adventureous – join them in the water for a snorkeling adventure! We will also visit with bears along the shore and view a  variety of birds.
Baja Gray Whale Adventure
March 2-6, 2018 – REGISTER NOW
Join Mary on a one-of-a-kind journey to San Ignacio Lagoon in Baja, Mexico. We will communicate with the whales at a very deep level and learn from them directly. Our time in the lagoon is at the height of the calving season. Come live and breathe with the whales 24 hours a day. Let them open your heart and mind. You may even get to touch one! This will be my sixth trip to the lagoon and it just gets better every time.
Click here for details
Swim with Wild Dolphins in the Bahamas
June 11-17, 2017 – Full but taking a waiting list
June 10-16, 2018 – REGISTER NOW
Swim with wild spotted and bottlenose dolphins in the crystal blue waters of Bimini, a small island in the northern Bahamas. These exquisite natural surroundings will allow us to relax, expand and regain our harmony and connection within and with all creatures and nature. Bimini is known for its healing energies, its Atlantean legends and its unique dolphins. The water is magnificent and there are beautiful deserted beaches for walking, swimming and enjoying the sunrise and sunset. It is a small island with few tourists.
Register now on the details page
Click Here for Details