Mary's Books
Communicating With Orcas: The Whales' Perspective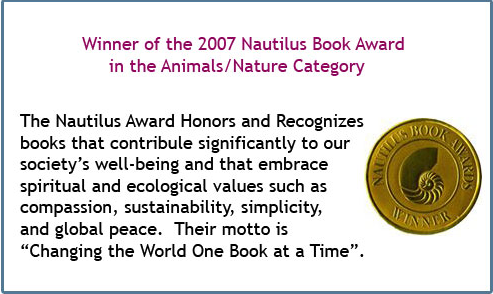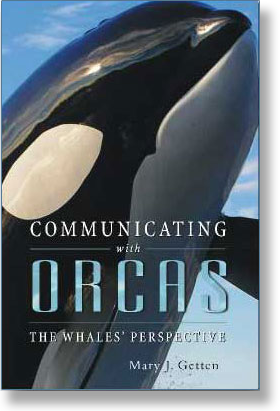 Communicating with Orcas – The Whales' Perspective is the true story of an amazing journey into the unknown world of orcas by two curious and dedicated women. Mary J. Getten, respected whale naturalist and professional animal communicator, takes the reader on a voyage with her and a colleague. Together they use their telepathic skills and communication abilities to interview wild and captive orcas including Granny, a ninety year-old whale the scientists call J2.
This is a book like no other. It is a captivating story of many encounters between two open-minded, seeking women with a wise elder who calls them her daughters, even when she is describing the horrendous whale captures of the 1960s and 1970s. It explores the many mysteries of orca life, providing some answers and suggesting many areas for future research.It is a moving description of a close family group, where all members travel, work, eat, play and even sleep as a family. Most of all, it takes you inside their world allowing you to see things from their perspective and to understand another way of life – the orca way.
$11.00 plus tax and shipping. (Discounted from 15.95) (International shipping: we are so sorry to have such high shipping rates for international delivery, but that it is the actual US Mail cost and nothing more is added on.)
I AM NO LONGER SHIPPING BOOKS INTERNATIONALLY. THE PRICE OF POSTAGE IS AROUND $25 PER BOOK. I'M SO SORRY.
Downloadable ebook in various formats $4.99
New Book – Dolphins and Whales Forever – $18.95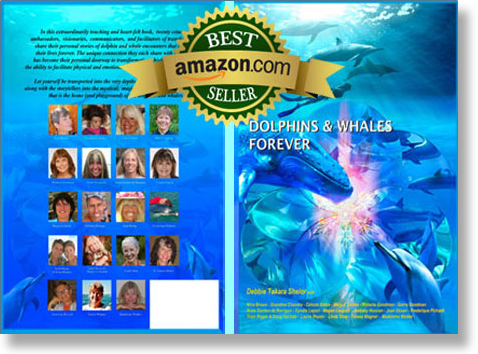 Dolphins and Whales Forever reached #1 Best Seller status for Hot New Releases in Amazon the day it was released! The world is hungry and ready for the wisdom, light and transformation that the whales and dolphins offer us.
In this extraordinarily touching and heart-felt book, twenty cetacean ambassadors, visionaries, communicators, and facilitators of transformation share their personal stories of dolphin and whale encounters that changed their lives forever. The unique connection they each share with cetaceans has become their personal doorway to transformation, higher wisdom, and the ability to facilitate physical and emotional healing within themselves and others.
Let yourself be transported into the very depths of your soul as you journey along with the storytellers into the mystical, magical realm of higher consciousness that is the home and playground of the dolphins and whales. Feel your heart open and your consciousness expand as you connect with these high beings.
Dolphins and Whales Forever contains chapters from Nina Brown, Grandma Chandra, Celeste Eaton, Mary J. Getten, Roberta Goodman, Sierra Goodman, Anne Gordon de Barrigon, Cyndie Lepori, Megan Leupold, Joebaby Noonan, Joan Ocean, Frederique Pichard, Trish Regan & Doug Hackett, Laurie Reyon, Linda Shay, Debbie Takara Shelor, Teresa Wagner, and Madeleine Walker.
Retail $18.95 plus tax and shipping
I AM NO LONGER SHIPPING BOOKS INTERNATIONALLY DUE TO THE EXCESSIVELY HIGH COSTS. I AM SO SORRY.
The Orca Pocket Guide….$1.95 plus tax and shipping